The most complete Digital Menu and Order Management solution on the market
Create your digital menu and receive orders via Whatsapp or in your own Order Management system.
Use the WiFire Menu to develop your delivery system quickly, conveniently, and without the fees of the big marketplaces.
HOW IT WORKS
FAZER TESTE GRÁTIS
How it works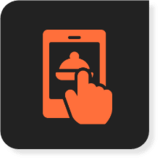 Set up your menu
Access the WiFire panel and register your products, additional products, sizes, and prices. Also customize the look of your menu and set up the promotions you want.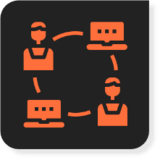 Share with customers
Share menu access with your customers by using a link or QR Code. The customer accesses the menu without an application, selects the order, delivery and payment options.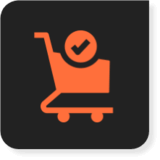 Receive orders wherever you want
You can receive the order by automatic message in your business WhatsApp. Or, use the WiFire Order Manager to generate an electronic control and update the preparation and delivery process through our panel.
Crie sua conta gratuita no WiFire Menu
Preencha o formulário e aproveite 15 dias gratuitos para conhecer todos os benefícios do WiFire Menu.
See the demo!
With WiFire Menu, your customer doesn't need an app to see the products and place orders. Click on the button or use the QR Code on the side to see how it works.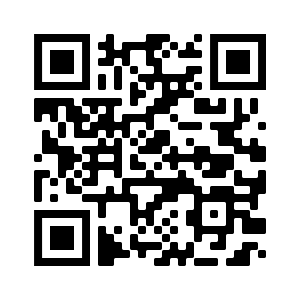 More advantages for you.
Easier for your customers.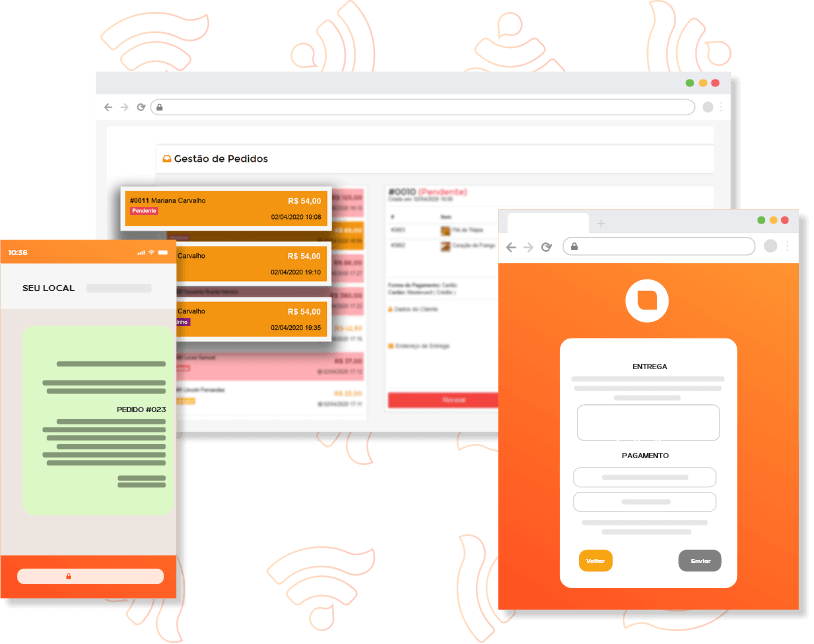 Digital menu for delivery
The WiFire Menu is the ideal solution for delivery, because it unites the user experience of the big marketplaces with the autonomy and low cost of sales made by messaging applications, such as Whatsapp.

Digital menu for in-person service
In your establishment, the customers can access the menu through a link or QR Code, using their own cell phone, to order and consume at the table. Therefore, WiFire Menu is an alternative to have reduced contact, complying with protocols and preserving the health of customers and employees.

Customer Registration
In addition to taking orders, the WiFire Menu helps you capture customer records and build a base of qualified data, which can be used in marketing and relationship actions.

Easy maintenance
You can change product availability, change prices, create promotions, and renew the look of your menu whenever you want from the panel, keeping it always up to date.

Marketing in your hands
The WiFire Menu includes marketing features such as sending targeted email and SMS campaigns, creating, distributing and managing discount vouchers to the device of your registered customers.

NPS satisfaction surveys
Create and send out more efficient satisfaction surveys, in the NPS (Net Promoter Score) methodology, to identify the best customers for your business.
I WANT TO REQUEST A FREE TEST

600
brazilian municipalities

8 countries
in Latin América, Canada and Africa