Discover the benefits of WiFire
Find out about some of the features offered by WiFire that can help you generate more results in your business.
Customer Loyalty
WiFire helps you build customer loyalty through your after-sales tools, including satisfaction surveys and automatic mailings.
+ Visits and Checkings
WiFire empowers your fanpage, by asking your customers to enjoy and check in on your page when they visit it.
Insights
Receive important real-time alerts regarding your customers in your establishment. Examples: Birthdays, Unsatisfied Customers.
Highest WiFi signal quality
A WiFi that really works. So you can offer a WiFi signal witha quality that is up to your store's standards.
Increased productivity
The employee access limiter becomes an important tool to ensure that collaborators do not exceed the limit consumption of the Internet in the work environment.
Increased Security
Even without a password, the security of your network is improved, as well as the Civil Rights Framework for the Internet.
Reachable Marketing
WiFire is effective and costs less than a promotional flyer.
Vouchers
Offer a gift to your customers with our SMS voucher lottery system. You can also increase the recurrence of your clientele by sending vouchers via email to customers who are at home.
Menu
Make the electronic menu available to your customers when theyhave access to WiFi. The menu is also available online so youcan send it to customers who are asking for it via WhatsApp, for example.
---
Easy to use
WiFire doesn't need an application, it worksdirectly from your phone's browser. Although it has an interfacesimilar to an application, it does not require your client to install any application in order to login to your Wi-Fi.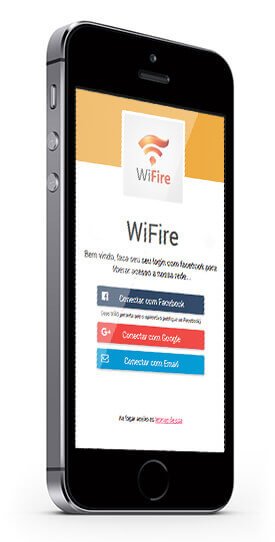 Try it right now!
Use the QrCode or button below to see how simple it will be for your customers to be connected to the Wi-Fi of your establishment.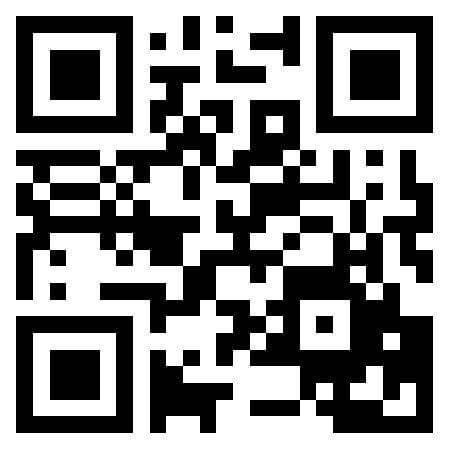 ---
Watch Demo!
---
Enchant your Customers
Perfect for places with up to 400 people.
Tools

Quality

Satisfaction

Impact

Professional Commodatum Router
Social Login (Facebook, Google, Email)
Like / Check-in in Facebook
Civil Milestone Report
Customized Facebook check-in
Load balancing
Access Profiles
Administrative Panel
Data export
Integration with Facebook posts
Blocking Users
Email Marketing

15.000 / Month

25.000 / Month

50.000 / Month

Satisfaction survey
Login banners
PERSONALIZED Satisfaction Survey
WiFire Insights
Surveys and Events
Menu/Service options
PERSONALIZED Customer Registration
Management of Discount Vouchers
Integration API
Integration with Facebook Pixel
Integration with RDStation
Integration by Webhooks
Standard Facebook export
WiFire Radar
People counting
INVESTMENT:

R$ 100,00

per Month




+




R$ 200,00 Membership fee





R$ 170,00

per Month




+




R$ 200,00 Membership fee





R$ 215,00

per Month




+




R$ 200,00 Membership fee




---
WiFire Testimonials
Unimed Maringá
Initially, Unimed looked for the WiFire solution with the objective of improving the quality of Internet user connections and optimizing bandwidthconsumption. However, it quickly became aware of the benefitsof customer relationship that the tool also brought.
We have received few complaints about service today, such as access and signal. WiFire contributed to building a robust database of our customers.
says Tiago Ferreira, marketing analyst.
Firula Bar (Football and Beer)
Concerned with the satisfaction of its customers, the owner Juan Paulo Garcia, came to WiFire seeking initially improvement in the quality of the WiFi offered in the house, but ended up being surprised by the amount and quality of feedbacks that the tool brought throughout the year.
I initially subscribed to WiFire to solve problems of instability in in my internet, but today it has become an essential tool for managing thequality of service, products and infrastructure of my establishment. Via the feedbacks I receive from customers through the tool.
---
Contact
Av Duque de Caxias, 882
Maringá - PR

0800 006 6750
44 3033 6750 (Maringá e Região)